How to Set Up a Proxy in Windows 10
---
Posted on October 17, 2021
---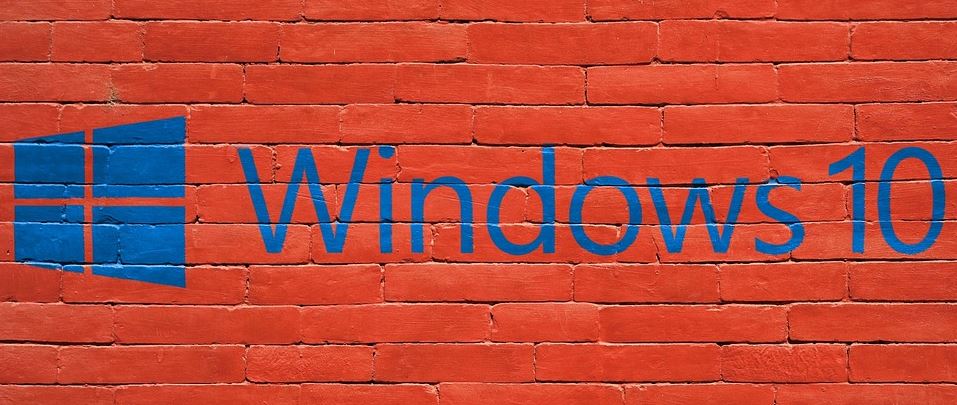 ---
Learn how to use a proxy server in windows 10 with simple steps.
By default Windows 10 is set to automatically disable manual proxy settings.
When using manual setup for a proxy server all the programs on your computer will start using the proxy until you disable it again.
To set a proxy using manual windows 10 settings, follow these steps:
Open the Windows 10 menu pressing the windows button and clic on settings.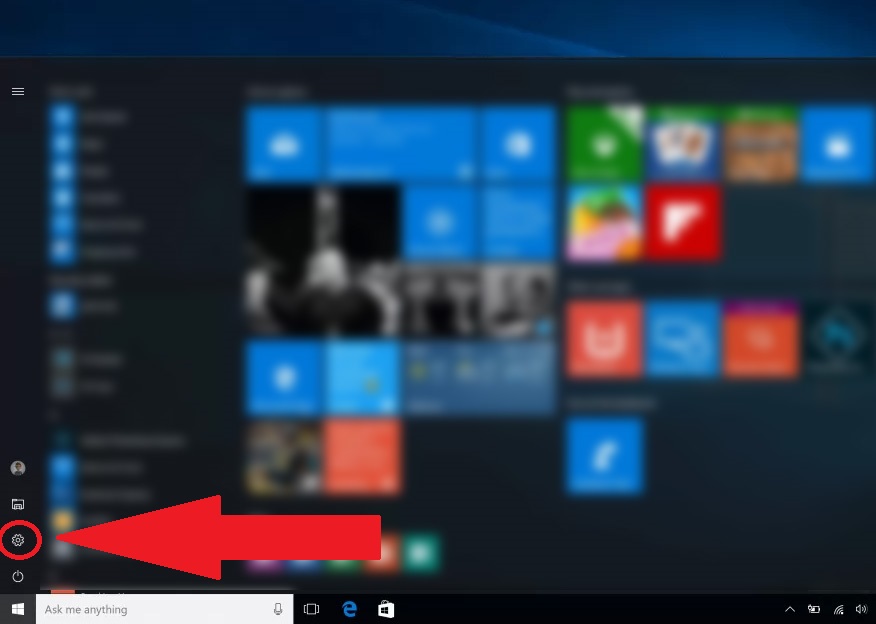 Click on Network and Internet.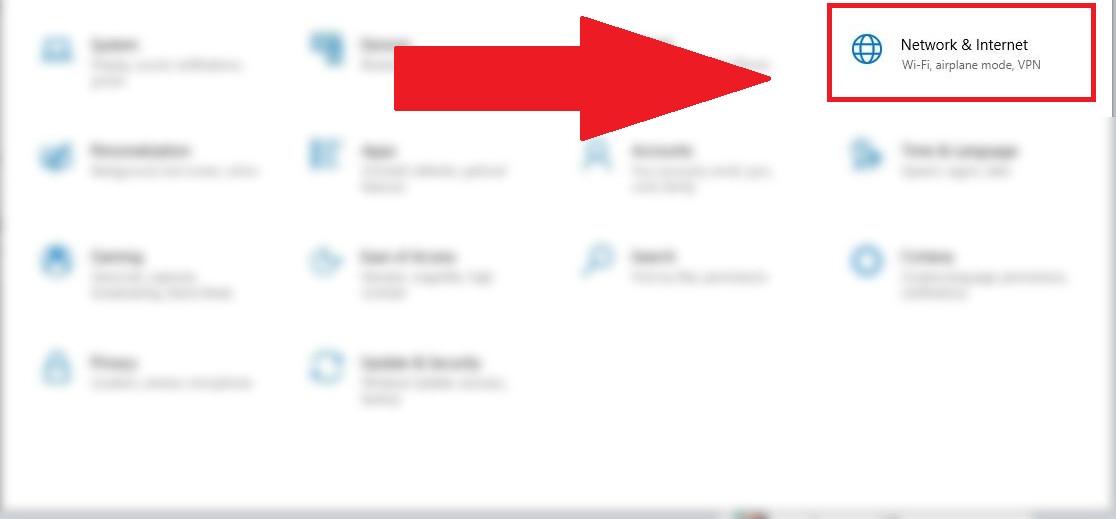 Click on Proxy from the left menu.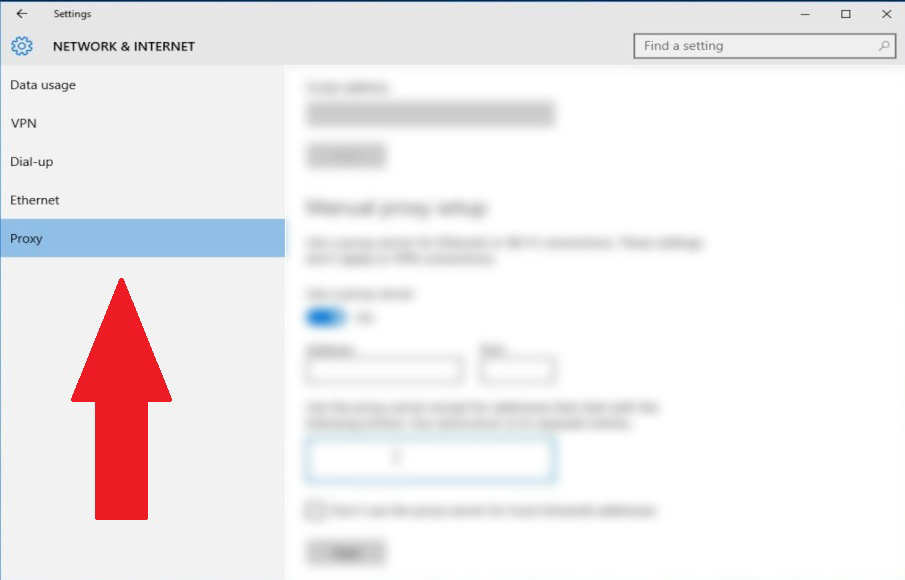 Scroll down until find Manual Proxy Setup section.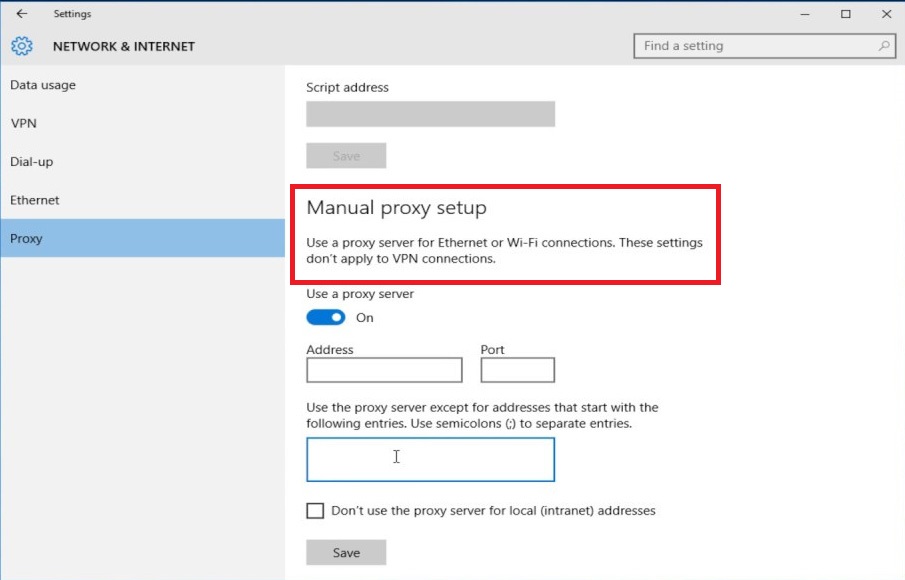 Set the Use a Proxy Server switch to On.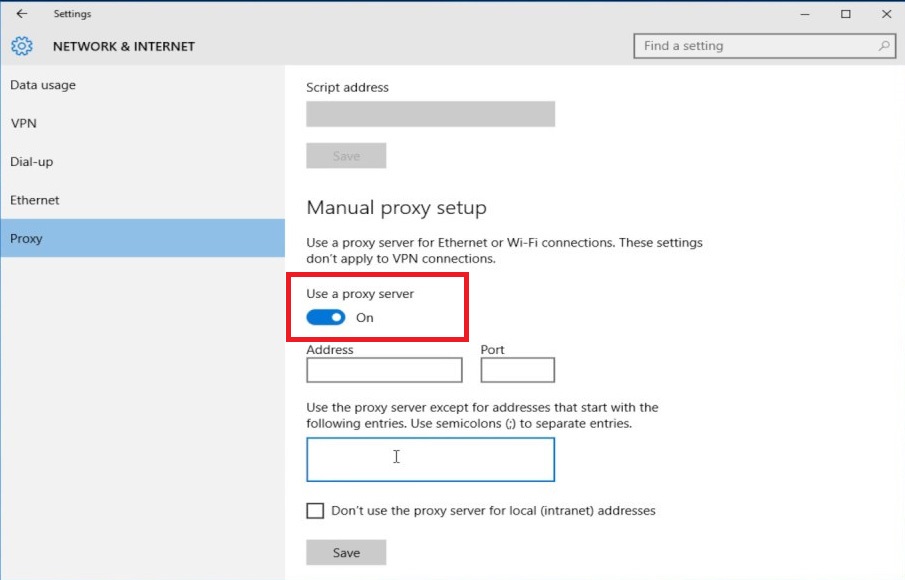 Fill the Address and Port fields with your proxy server.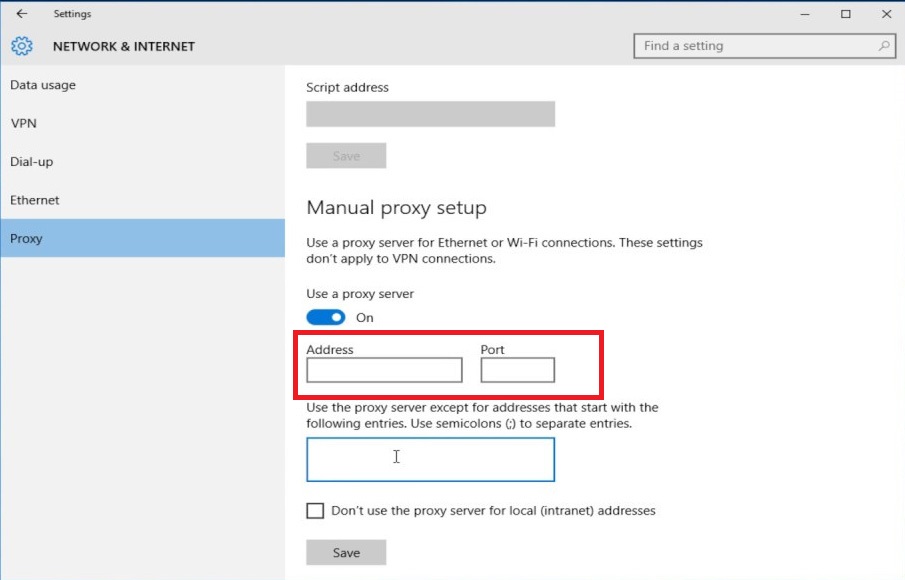 Click on Save button and it's done!.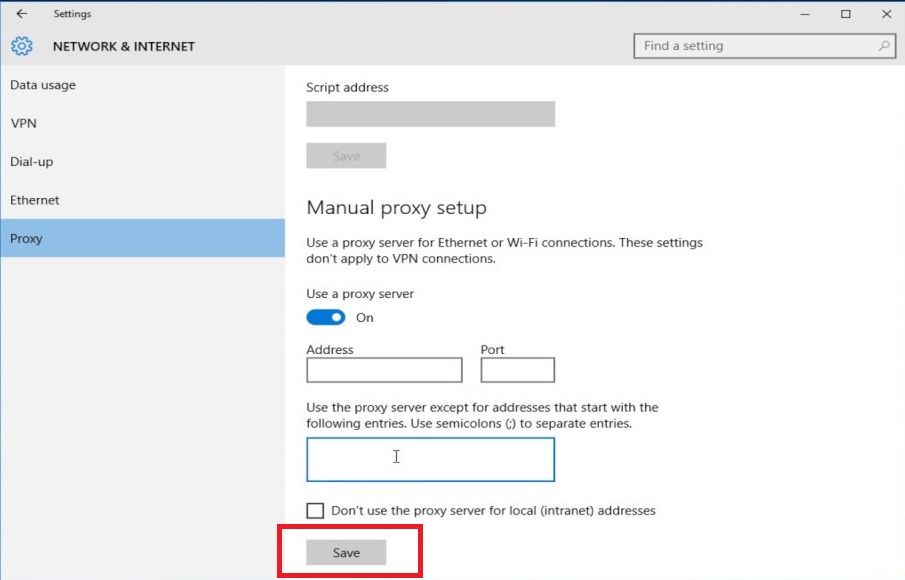 To disable the proxy, follow the same steps; but at Step 5, set the Use a Proxy Server switch to Off.
---